My Fantasy Novels
So, you want to read a little more about my fantasy novels, novellas, and short stories. Excellent! I'm always happy to oblige.
Here's a list, including information on reading order (please click on the links to read sample chapters or get more information):
The Emperor's Edge Books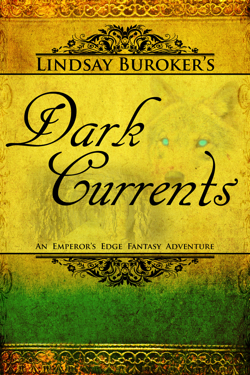 Dark Currents (EE2)
Deadly Games (EE3)
Conspiracy (EE4)
Blood and Betrayal (EE5)
Beneath the Surface (a novella but really EE5.5)
Forged in Blood (EE6) Late Spring 2013
Shadows over Innocence (a free Sicarius background story)
Ice Cracker II (and other short stories)
The Assassin's Curse (short story)
The short stories can be read at any time. I deliberately kept them free of "spoilers" and have tried to make them stand alone for new readers. I wrote the three adventures in the Ice Cracker II collection after The Emperor's Edge and before Dark Currents, and originally had them set 9-12 months after the adventures of the first novel, but I may have to tinker with the dates for those adventures because the storyline is evolving more rapidly than I originally imagined.
I wrote The Assassin's Curse right before I started working on the fourth book and decided it takes place in the summer, between the events of Book 2 and Book 3.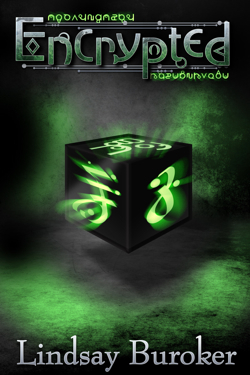 Encrypted is a adventure/thriller/love story set in the same world as The Emperor's Edge stories. All of the major characters are different, though a certain assassin plays a role in the back half of the book. Chronologically, this story takes place about eighteen years earlier than The Emperor's Edge, so you could read it first if you were so inclined, but it shouldn't matter.
Enigma (a short story that takes place between Encrypted and Decrypted)
The sequel to Encrypted, Decrypted, is now available.
The Flash Gold Chronicles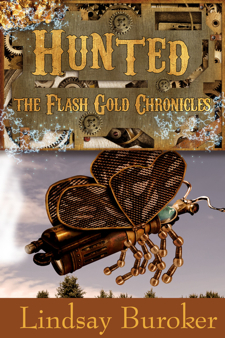 These are steampunk novellas in a growing series featuring a precocious young tinkerer named Kali, and her bounty hunting business partner, Cedar. The stories are set in the Yukon during the Gold Rush Era. Flash Gold is first with Hunted and Peacemaker taking place a couple of months after it.
The Goblin Brothers Adventures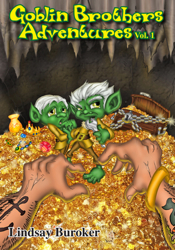 These are short fantasy stories featuring a pair of geeky goblin heroes. They're appropriate for children (though many adults have enjoyed them too!). Some of the stories were originally published at GoblinBrothers.com, and you can still read them there for free. (The $0.99 collection has a couple of extra stories.)
Related Posts: